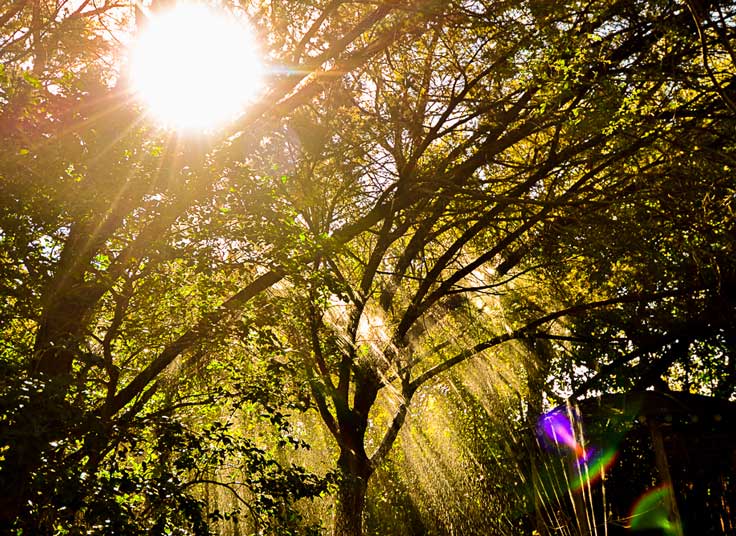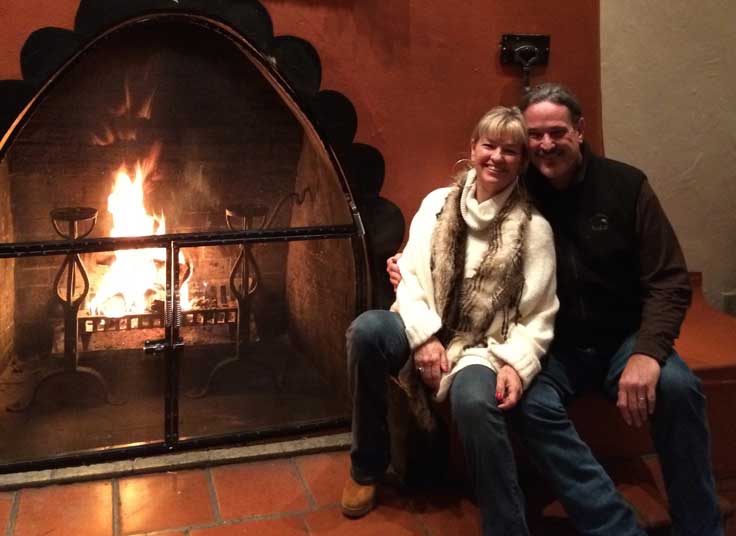 We named it "Casa del Sol" because it means "House of the Sun" in Spanish. We love living in the sunny Tex-Mex-Zen attitude of Austin and it's people! We also wanted it to be a "Casa del Soul", a "House of the Soul" for people to come and take a deep breath and relax in a comfortable laid-back setting, and reconnect with the "soul of the matter"! We hope we have achieved that in some small way for people. We loved the quiet feeling of this place, the Austin flavor, and the fact that it is so close to everything, but feels so private and peaceful.
We started Casa del Sol in 1996, with just the Golden Sun Cottage. It was originally the pool house, remodeled into a guesthouse. We had guests, but most of the time it was vacant and lonely. So we decided to share our little oasis with travelers. We had a black-and-white print ad, with no photos, in the Sunday edition of the Austin American Statesman! We took all of our calls on our landline phone! In 2000, we got online with our first stone age website, and things took off… We added the Lavender Suite. In 2015, we bought the house next door, and added the Moonlight Suite. Then we opened up the Garden Room, renovated and added the 1964 vintage Armadillo Airstream in 2017, and lastly, the little "treehouse" up the spiral staircase, the White Cloud Suite, was opened in 2019.
Now, we are complete, with six suites, a wooded acre of land with a lake view, 3 cats, and a steady flow of happy guests. We are full-time fulfilled, and always looking for ways to create an oasis of kindness and care in this fast-moving world, and the best experience possible for our guests!
Doug and Cata are long-time Austinites who are still excited about exploring and sharing the many facets of this city and the Hill Country area! Doug is a native Austinite, and Cata has lived here since 1982. They have either lived in, or traveled to Hawaii, Samoa, Costa Rica, Mexico, Alaska, California, Oregon, the Bahamas, Brazil, Europe, Australia and New Zealand. Besides exploring, they enjoy reading, hiking, camping, swimming, writing, good food, learning something new, inspiring conversations, quiet, enjoying their animals, and just appreciating life!
Cata speaks so-so Spanish and Portuguese. Doug speaks fluent Texan!